Home
Fort Worth AGC's Success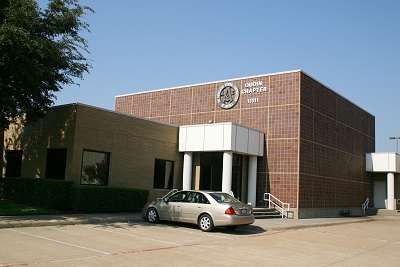 TEXO's efforts over the years have made a significant impact on the Metroplex and the local construction industry. Their training and the safety/environmental programs have led to better qualified local contractors who are more capable of maintaining safe, legally compliant job sites. Just as importantly, Fort Worth AGC / TEXO's constant involvement with government officials and agencies at all levels has created new opportunities for general contractors, improved relations with minority communities, mitigated the effects of legislation that worked against the industry and helped to standardize regulations throughout the Metroplex. As a result of the ABC / AGC merger and alliance as TEXO in 2008-8, AGC Ft. Worth is positioned to even greater successes in the future.
The impact of TEXO extends beyond Dallas / Fort Worth, Texas. Their innovations - like being the first AGC chapter to hire a safety expert and an environmentalist - have been emulated by other chapters, raising the association's level of support for general contractors around the country. The SafetyNet program, which QUOIN is helping to pioneer, has the potential to help general contractors and government agencies all across the United States.
Not surprisingly, the organization has been recognized for their work. In 2002 QUOIN received three awards from the National AGC: The Chapter of Year, the Local Chapter Chairman of Year and the Executive of the Year. A testament to the success of QUOIN's safety program, QUOIN members have won six AGC National Construction Safety Excellence awards (40% of the total number given for the entire country) since 2001.
"Being in the association business my whole life I understand what associations do," said Raleigh Roussell. "There's a real need for an organization like the AGC Ft. Worth and the ABC / AGC Alliance. The benefits to a lot of what we do are intangible. But an industry needs a single voice. It needs representation."
PREVIOUS: Bob Moore Construction and Fort Worth AGC — NEXT: Return to Home Page
AGC Member Bob Moore Construction recognizes that the AGC Ft. Worth's name was changed to TEXO The Construction Association in 2009. This followed the merger of the North Texas Chapters of AGC and ABC. While initially the name TEXO was not widely recognized with other construction and commercial real estate businesses, it has since become well known and regarded. The merger of AGC and ABC in Fort Worth will continue to offer benefits to the industry and has already been instrumental in key legislative changes that have made a positive impact for General Contractors as well as Specialty Contractors all over the state of Texas.
The purpose of this website is to provide historical information about the Fort Worth AGC and to help make the new consolidated organization's information easier for you to find. For more information about TEXO The Construction Association Chapters of AGC / ABC, we encourage to you to visit their website at: